1. Dulux Weathershield Exterior Gloss System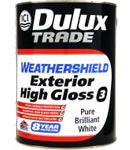 For longevity, whiteness and a very high gloss finish, the only traditional gloss system to consider is the Dulux Weathershield Exterior Gloss System or W.E.G.S. for short.
The combination of these 3 products, along with the process of application, provide a tough, long lasting finish for all external woodwork. The end result resists peeling, flaking and cracking due to its ability to maintain a degree of flexibility.
Typical example of preparing and repainting a window:
Original Condition
STEP 1.
After burning off all the old loose and flaking paint, thoroughly rub down and prepare all surfaces.
STEP 2.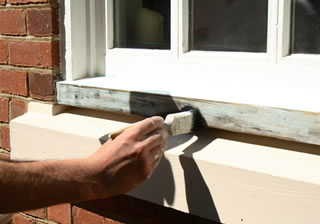 Apply the W.E.G.S. preservative primer to all bare wood.
STEP 3.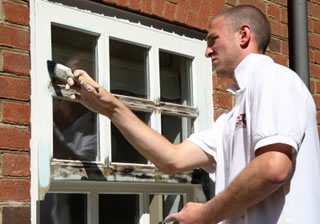 Bring forward all previously primed areas by applying the W.E.G.S. undercoat.
STEP 4.
After allowing for the necessary drying times and a further light sand. Follow this up by giving the whole unit a coat of the undercoat (thus ensuring that all bare wood that was primed, gets 2 coats of W.E.G.S. undercoat).
STEP 5.
Another light sanding (to provide a key) and then 1 full coat of W.E.G.S. gloss.
LONGEVITY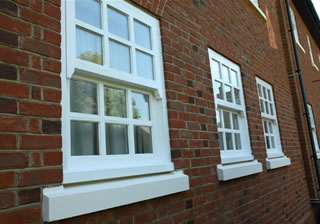 These windows were repainted in 2006 by RMS Decoration using the W.E.G.S. process. (Photo taken June 2009.)